We're so excited you want to join us for a course or workshop.
We'll announce new upcoming courses and workshops here and also build out an on-demand library over time so that they're here for you whenever you need more support.
Upcoming LIVE Workshops
We currently don't have any LIVE workshops scheduled.
While you wait, please check out the available on-demand workshops below.
If you want to get notified once we add new live or on-demand workshops, please sign up for our newsletter.
Life After Hashimoto's
MASTERCLASS
In this masterclass, I'll educate you on the exact framework I built over years to overcome Hashimoto's and what I use now in my programs to help dozens of women thrive with Hypothyroidism & Hashimoto's! 
GUIDE
The thyroid produces many hormones in order to fuel our body for growth, reproduction and energy. It greatly influences overall health and quality of life. So balanced thyroid hormones are critical when it comes to balanced health.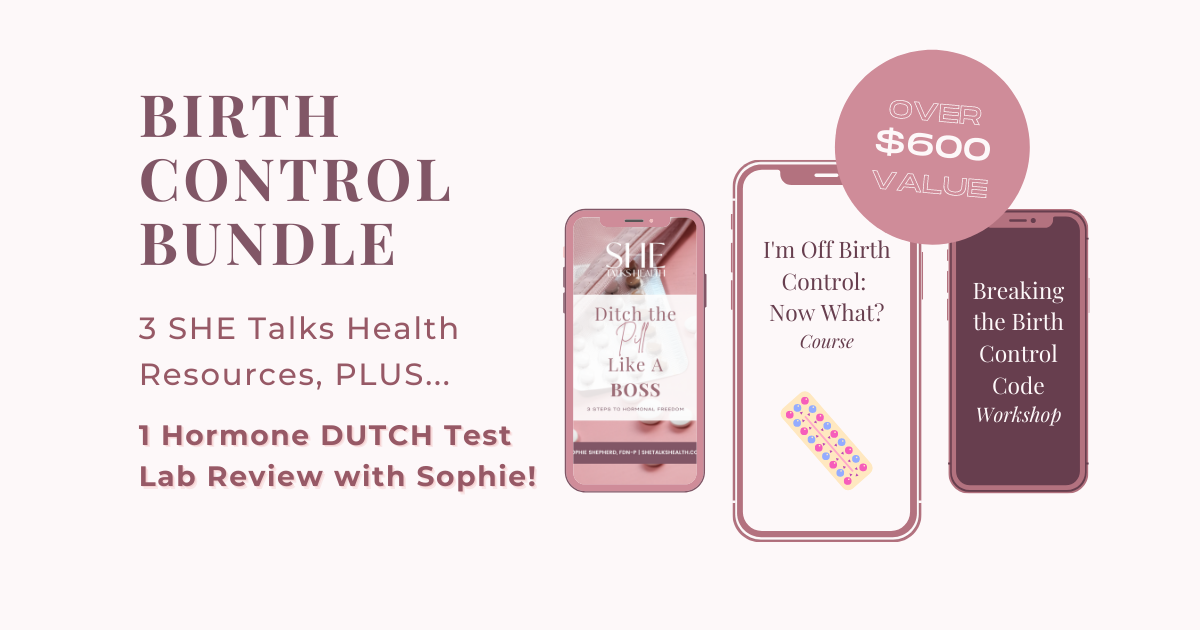 You will find ALL the Birth Control answers in this bundle AND there is a juicy add-on of my expert and comprehensive lab interpretation of your DUTCH complete hormone test (*lab fees not included).
After going through this bundle you will have confidence in how your cycle works, how to optimize it and how to ditch the pill with ease. 
I'm Off Birth Control: Now What?
COURSE
I'm SUPER EXCITED about our self-paced program, 'I'm Off Birth Control – Now What?' where you'll learn how to support your body and hormones while coming off of the pill so your body isn't like WTF!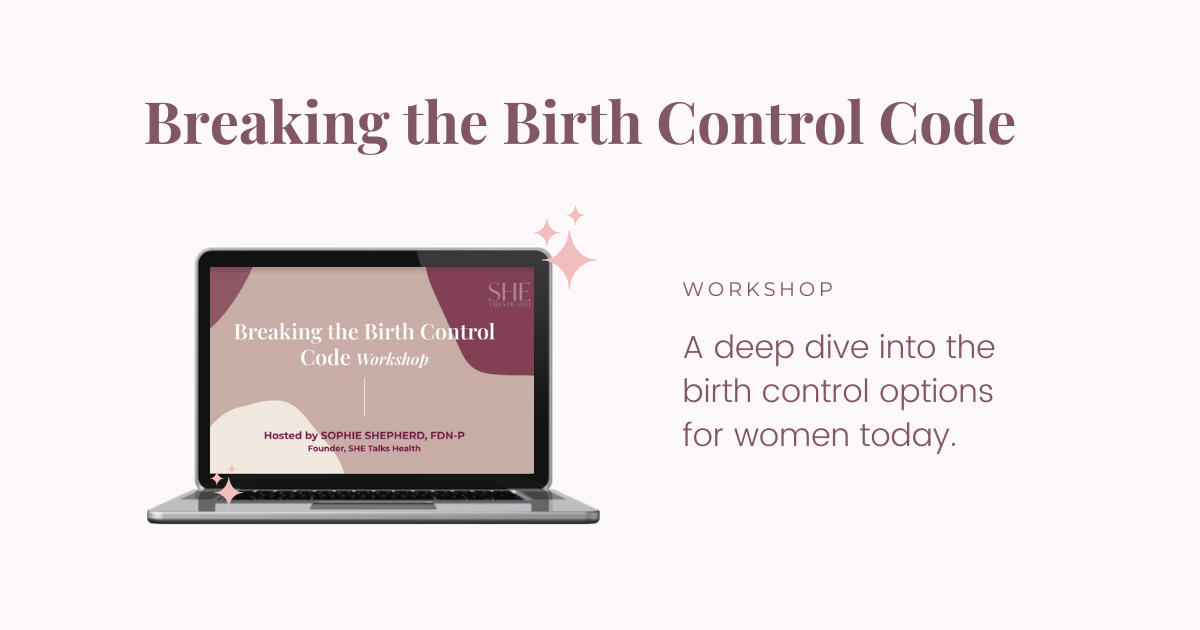 Breaking the Birth Control Code
WORKSHOP
This workshop is a deep dive into the birth control options for women today. We cover all of the hormonal and non-hormonal options and the pros and cons for each. We discuss the benefits of a menstrual cycle for your body as well as how to support your body while on hormonal birth control.
Ditch the Pill Like a Boss
GUIDE
Learn the top 3 ways you can support your body while coming off of the hormonal birth control pill. This guide gives you permission to ditch the conventional medicine model that says you need a prescription pad to feel better. You don't! YOU can take control of your health and support your body naturally.