Work with SHE
The 'Shine' Method
You have tried every diet, read every insta famous wellness blogger's article & had deep conversations with Dr. Google about your hormones with zero results to show for it. I get it because I've been in your shoes.
I help badass executive women like you turn on your body's intuitive knowledge on how to optimize your personal and work life, food, sex, exercise & more so you can feel in control every day. When you take control of your health, you get to stop living without energy, constant brain fog, embarrassing adult acne and painful menstrual cycles and instead have the health and career of your DREAMS.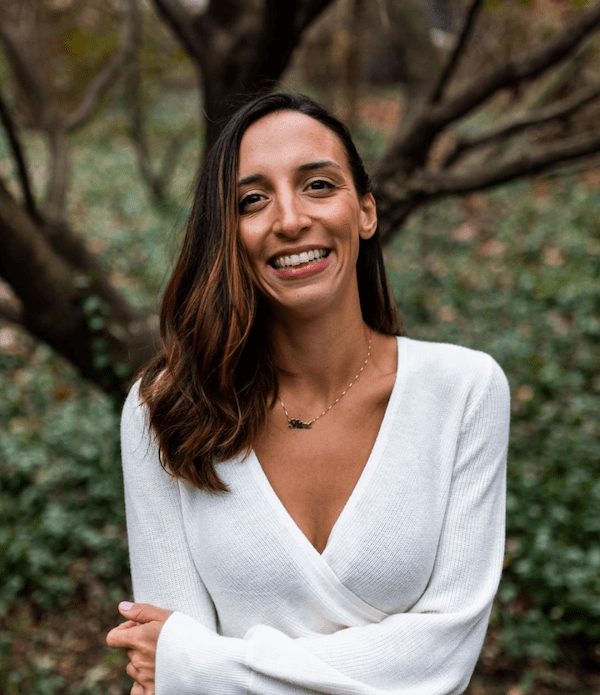 Shift Your Self Belief – A Whole body and mind shift
You spend most of your time worrying about your symptoms and hitting up Dr. Google to give you answers. You feel confined by the limits of your body and can't even imagine feeling better because you've felt so lousy for too many years. I help you to separate yourself from your diagnosis and symptoms so you can feel lighter, more peaceful, and confident that your body has you and that you can trust it again.
Hormonal Alignment – She Lab Work
You are exhausted, anxious, bloated and your PMS is ruling your life, and you are afraid you will burn out and have give up on your career altogether. Leveraging the best functional lab work in the world, I help you get to the root cause of your hormonal symptoms so you can finally have clarity how your hormones and digestion work and why your symptoms are all connected
Integration – Your She Hormone code
You've seen your friends succeed at losing weight, having clear skin and seemingly unending energy and you are desperate to know how to get those results for yourself. I help you finally see results by combining your functional lab work with customized and sustainable nutrition changes. We work together to integrate your power foods and simple strategies into your daily life so that you see your symptoms disappear as if by magic.
Nourishment – Reinforce your system
You are so exhausted by 8pm that all you want to do is lounge on the couch in your Lululemons and ignore your family. The idea of a late night work call or cooking dinner is just too overwhelming. You constantly put yourself last, prioritizing the needs of your kids, partners, friends, boss and colleagues above your own. You haven't thought about what you want and need for over a decade and it shows in how sick you feel. I help you make supportive changes to your schedule to be able to prioritize the changes you need to make to feel better and teach you how to leverage your own self love to nurture your body so that you can wake up each morning with restored vitality.
Enlightenment – Uplevel Your She
You are overwhelmed by all that there is to do in the day to take care of yourself and you don't know how you could possibly keep up with it all, let alone run a business or a household. You need a simple routine that doesn't feel draining. By providing you education and pinpointing blind spots, I help you get clear about what your long-term health journey looks like and what to do on a daily basis to maintain optimal digestive, hormonal and mental health.
How can I support you today?
SHINE Health Experience
Complete 1:1 Support
Turn your health around today by joining an all inclusive, luxury 1:1 coaching program designed for powerful hard working female leaders who are sick and tired of having their health hold them back. 
EmpowerHER
12-Week Group Program
During the 12 weeks of this program Gut Health Coach Kylene Terhune and I empower women like you to take charge of their period and digestive health so they can stop guessing and feel energized and focused in their life again.
10-Day REBOOT
Self-Study Program
After this 10 day reboot you will understand the exact steps to take to support your body naturally and gain an intuitive understanding of how your digestion & hormones work so you can finally feel confident, sexy, and in control.
The time is now. Begin your health journey!
"Perhaps the most meaningful part of our work together. When I got my diagnoses (Pre-Diabetes, PCOS, Hashimoto's), I kind of felt like I was sitting at the bottom of a dark hole. I didn't know what to do to deal with them or how to get out of the hole. I just was sitting there. But then I started talking to you and you threw down a rope and shone a light in my face. And you helped me out of the hole and figured out a plan for addressing my diagnoses and dealing with them. And knowing that where I was didn't mean I had to stay there. With you, I felt like I discovered momentum and movement towards someplace new. You've helped me realize and understand that my cycle isn't gone."
"Sophie is amazing! I have struggled with gut issues for years and after working with Sophie I have finally started to feel better. She is a great coach and support system and has been integral part of my journey to feel better"