10-Day Digestive & Hormone Reboot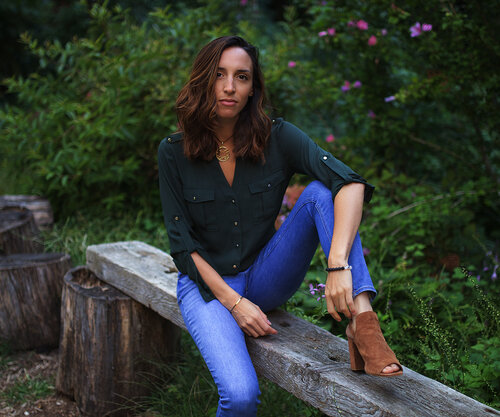 If you are…
just starting your holistic health journey and are confused about the fundamentals around clean eating to support your digestion and hormones
tired of feeling so bloated that you look pregnant
done spending money on every pill, tincture and remedy to get out of period & digestive hell, but can't seem to crack the code
getting acid reflux that keeps you up at night
over having your periods completely derail your life because it is painful, heavy or showing up whenever it feels like
… then you'll love my Digestive & Hormone Reboot!
The digestive & hormonal systems are intimately connected. When we address our gut and inflammation, our hormones naturally get better.
After this 10 day reboot you will understand the exact steps to take to support your body naturally and gain an intuitive understanding of how your digestion & hormones work so you can finally feel confident, sexy, and in control.
Women who have gone through this program have felt revitalized, lost weight, have clear skin, deep sleep, and more confidence in their health.
"A healthy outside starts from the inside."
Robert Urich
"I feel like I want to engage in life again, I don't feel like I have to lay down each afternoon and take a two hour nap because I'm no longer exhausted. I'm now off of my medication and I finally feel like myself again – I actually want to exercise because I feel so much better – Working with Sophie has been life changing."
With this 10-Day program, you'll get …
The SECRET step-by-step process that will stop your endless trips to the bathroom and give you an intuitive understanding of how your hormones work so you can stop rescheduling your life around what you eat.
The inside scoop on how people just like you gained endless energy for their busy work week, said goodbye to acid reflux and lost 10 lbs in less than two weeks (and how you can too…)
The top 5 scientific reasons why your cycle isn't cooperating & how I got my cycle back after months of frustration.
The Foundational Health process that I used to stop my digestive pain & optimize my cycle
The 10-Day Digestive & Hormone Reboot includes:
Exclusive Video Series
A Members-Only Exclusive video series with over 11 educational videos that you can use TODAY to optimize your food habits, find deep restful sleep, implement stress reduction methods and start addressing your most common complaints from painful periods to constipation.
Lifetime Access
Lifetime Access to the program so you can rewind, rewatch and redo the reboot anytime of the year.
Meditations & Inspiration
Daily Morning Meditations & Inspiration to get you motivated & stay on track throughout your day
Power Foods Guide
Power Foods For Hormones List is your go to guide for hormone heaven so there no confusion as to what to eat & what to avoid!
Meal Plan
A Hormone Lovin' and Digestion Boosting Meal Plan. Don't have time to figure out what to eat for your hormones? No worries – I got you.This meal plan features simple ingredients & quick 30 minute meals that are SUPER easy, delicious and exciting.
Shopping Lists
Clear and concise shopping lists get everything you need to shop for in one convenient page